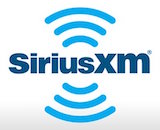 In Q1 2021, SiriusXM added 126,000 net subscribers, an 83% year-over-year increase. Revenue grew 5% from the year-ago quarter, to $2.06-billion. Net income was $219-million. The company left its full-year guidance unchanged.
SIRI stock is trading flat after this morning's release of results.
The company is grouping its accounting in two broad parts: SiriusXM Segment, and Pandora Segment. The Pandora Segment includes metrics for Pandora, its AdsWizz division, the Simplecast hosting platform which is part of AdsWizz, and Stitcher. Sirius told investors in the previous earnings call (Q4 2020) to expect this grouping, with the reasoning that it represents the company's advertising business, whereas the SiriusXM core model is about subscriptions. Logical though it might be, the Pandora Segment grouping makes it difficult to ferret out revenue numbers for Pandora, Stitcher, or AdsWizz separately. When sirius buys a company, it integrates the heck out of it.
But we do know that Pandora now serves 56-million monthly active listeners (MAUs). That number is part of a deteriorating trend which was discussed in the Q4 report as well. Pandora's exit from the Triton Digital Webcast Metrics report shields the company from clear visibility into the monthly trend of MAUs.
As in the past, Sirius execs note that Pandora's ad business remains strong. Here is Jennifer Witz (President – Sales, Marketing & Operations) who puts it plainly: "Pandora's tremendous scale remains the cornerstone of our success in ad sales. And while Pandora engagement overall remains a challenge, we do see encouraging growth in the use of Pandora in vehicles. Further, when listeners use our Modes feature to tailor their personalized music, we see a meaningful uptick in listening."
One more point about Pandora monetization: Sirius continued Pandora's long history of publicizing the revenue per thousand listening hours  metric (RPM), which Pandora always emphasized pre-Sirius, even if many reporters failed to in their earnings coverage. Sirius reports that in Q1, Pandora's RPM was $86, a 27% increase year-over-year, and clearly an important point to company execs.
Interestingly, one investor asked about the recent trend toward podcast subscriptions, and asked Sirius whether the company planned to enter the fray. The response from Jennifer Witz indicated that Sirius is poised, but waiting for marketplace signals: "If that's really where the market heads and consumers want to go, we certainly have the opportunities to monetize and help content creators monetize through subscription. I'm not optimistic that consumers are going to want to have a lot of micro audio subscriptions. But again, if that's the path that we see evolving, we have the opportunity to pursue that as well."
.