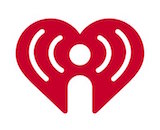 iHeartRadio sent out an email blast headlining 150-million registered users of the audio app. "It's been a challenging, but also exciting and innovative year at iHeartRadio," the company cheerfully declared, "and we're lucky to have shared it all with all of you!"
The company has never, in our experience, disclosed MAUs (monthly active users), but relies on registrations as a key metric. Another one is app download volume, and iHeart says that number is on the upside of 3-billion downloads. Monthly downloads are running 28% ahead of last year. iHeart attributes the growth to "continued dedication and innovation in the growing podcast space, which is undeniable — iHeartRadio is the top podcast publishers in the U.S. according to Podtrac, which counted 251-million downloads and streams in April, served to an audience of 27-million unique listeners across iHeartRadio's 557 podcasts.
One more brag from the company today: its social reach. total social audience is 234-million.
.