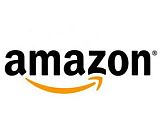 Amazon shared some insights from its sales over the Thanksgiving weekend, including Black Friday and Cyber Monday. The Echo Dot was the top-selling product on Amazon, regardless of segment or manufacturer. It was also the best-selling device in Whole Foods Market stores. Amazon didn't reveal any specifics of sales numbers for the Dot, but they likely numbered in the millions, based on this statement: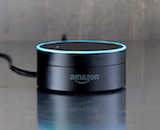 "Customers purchased millions of Amazon's Alexa-enabled devices this weekend, and Alexa devices were the top sellers across all of Amazon," said Dave Limp, senior vice president of Amazon Devices & Services. "We're excited that tens of millions of customers around the world will be using Alexa to prepare for the holidays."
The presumption of using smart speakers for holiday preparation is bolstered by a few metrics — for example, Alexa users set nearly twice as many timers on Thanksgiving than any other day, indicating that Alexa is replacing the oven timer. Timer can be named, and "turkey" was the most popular one.
Amazon doesn't break out the use of music services, but the company did note that the most popular playlist requested from its own service (Prime Music) during the Thanksgiving weekend was "Best of Prime Music." Gwen Stefani's "You Make It Feel Like Christmas" was the most streamed song.
In addition to the dominance of the Echo Dot, the new Echo Spot sold out for the holiday season. According to the press release, customers can still pre-order the device and will receive the purchase on a first come, first serve basis in 2018. The Spot was announced in September, another small speaker with a video screen and smart alarm clock.