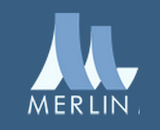 Indie label group and distributor Merlin has entered a deal with Dubset Media to open up new revenue streams. Under this arrangement, Merlin's catalog will be added to MixBANK and MixSCAN, Dubset's platforms for identifying music samples used in remixes and DJ sets. This will allow Merlin members to receive royalty payments when their work is used in that fashion.
"Adding Merlin's members to the extraordinary list of labels (and publishers) now managing their catalogs in MixBANK is an important advancement for independent music and artists everywhere," Bob Barbiere, Dubset's chief strategy officer and SVP of licensing, told Billboard.
"Mix culture has always accounted for a significant portion of online consumption, and Merlin's membership represents a wide range of artists at the core of this culture," Merlin CEO Charles Caldas said.
Dubset landed its first major label partnership with Sony in August. Dubset's MixBANK catalog now has more than 38 million tracks from almost 40,000 indie and major labels. It also has deals for licensed mixes to be available on Apple Music and Spotify.