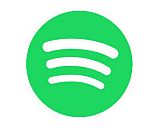 Spotify has signed a deal with Dubset Media Holdings that will bring more mixes onto the streaming platform. Dubset's MixBank technology can be used to identify copyrighted music in a user-generated song, which means the appropriate labels and publishers can clear the samples used in a mix.
"Our technology platform makes it possible for us to identify and pay rights holders in DJ mixes, making this enormously popular music genre available on the world's most popular streaming service for the very first time," Dubset CEO Stephan White said. "This deal with Dubset enables us to serve fans of dance music with the mixes they crave while ensuring that artists, labels and publishers get paid fairly," said Stefan Blom, Spotify's chief strategy officer and chief content officer.
Dubset signed a similar agreement with Apple Music in March. These arrangements expand the amount of DJ mixes on both platforms.