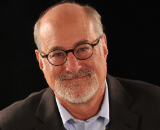 Steve Goldstein's Amplifi Media works with media companies and podcasters in developing audio content strategies. This column was originally published on Blogstein, the Amplifi blog.
---
Edison Research and Triton Digital released its 2017 edition of the Infinite Dial which is always a treasure trove of data about all audio consumption. Here are a few observations about podcasting: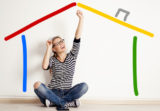 Over half of podcast listening takes place at home – 52% of all podcast listening occurs in and around the home. We have seen a drop in the number of linear radios in the home and thus listenership deteriorating for years. Go to Best Buy and try to find a radio. Owned music, Music Choice from TV, streaming and other sources have benefited. Add podcasts to the list. The popularity of Bluetooth speakers has likely aided the ascension of podcast listening at home.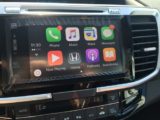 In car listening is on the rise – 18% report listening most often in cars. To date, in car listening has been low because of complicated connectivity issues and bad infotainment experiences. All of this is becoming easier with effortless Bluetooth and smartphone cable connections. Streaming has also benefited greatly from improved connectivity. Look at car company commercials today for affirmation that connectivity sells autos. The rise of in car listenership is largely before the ascension of Apple CarPlay and Google Android Auto, which is on the increase.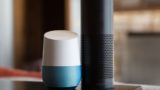 7% of Americans have voice assisted devices – That was fast. The Infinite Dial projects 20 million people with devices are out there today. Estimates of how many have been sold vary greatly, but forecasters expect 24 million Amazon Echo and Google home devices will be sold this year. Voice Assistants are great for podcasting – it removes the friction of choosing and downloading. Now all one must do is "ask." Voice Assistants will be good for all audio. Radio stations have high hopes it will get them back into the home, but will music streaming and podcasts be bigger beneficiaries?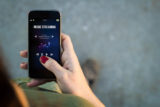 Podcasting is becoming more like streaming – Podcast listening has rapidly changed from downloads to on-demand streams. In this year's Infinite Dial study, 77% reports clicking on a podcast and listening right away. This is great for advertisers and potentially great for enhanced measurement. And of course it is a great reminder, we live in an instant gratification world.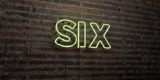 350,000 podcasts out there and people choose 6 – On average people subscribe to 6 podcasts. By their own reporting, 23% listen to half or fewer of their downloaded podcasts. Mental shelf space is critical. How will podcasters succeed in getting onto the listener's short list? Discovery is increasingly a critical issue for podcasters. While great content is the starting point for success, distribution and discoverability have ascended to the top of the success wish list. Public radio stations have benefited greatly from masterful cross-promotion of their content.
You can find the full Infinite Dial report here.