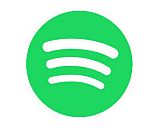 Spotify's UK operations collected revenue of £237 million in 2016, up 27% from the previous year. Subscription revenue was the main driver of the year's growth with a 26% increase. Advertising revenue also rose for the streaming platform in the UK, rising 62% to £17.5 million.
"We believe our model supports profitability at scale," Spotify said in its filing to the Companies House. "We believe we will generate substantial revenues as our reach expands. We are just at the beginning of a much larger market opportunity."
Spotify announced in July that it has 60 million subscribers worldwide. The company is expected to go public on the New York Stock Exchange by early 2018 with a projected valuation as high as $20 billion (£15 billion).