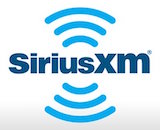 Sirius XM secured a court win in Florida over royalties for music recorded prior to 1972. The satellite radio company was sued by Flo & Eddie, representing two members of The Turtles, in Florida, New York, and California over whether it has to pay royalties when it plays songs that were recorded before the adoption of federal copyright law. Florida state law "has never previously recognized an exclusive right of public performance for sound recordings," Justice Charles Canady wrote in his opinion. "To recognize such a right for the first time today would be an inherently legislative task. Such a decision would have an immediate impact on consumers beyond Florida's borders and would affect numerous stakeholders who are not parties to this suit."
This decision upholds a previous Florida ruling. The New York State Supreme Court also determined that public performance rights are not protected by common law, although the case is still pending in California.
Royalties for music recorded before 1972 have been a difficult topic for streaming services. Proposed legislation has been introduced in Congress that would establish royalty payments for music creators recorded before copyright law was enacted.