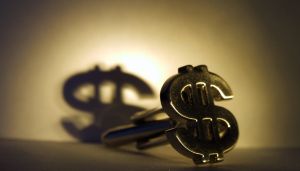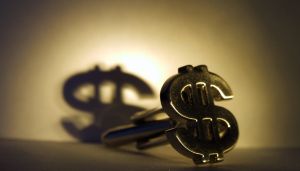 Congress is preparing to address the topic of royalties for pre-1972 recordings, a move that sparked positive response from several music industry players. Rep. Darrell Issa (R-Calif.) and Rep. Jerrold Nadler (D-N.Y.) introduced the CLASSICS Act (Compensating Legacy Artists for their Songs, Service, & Important Contributions to Society Act) in the House.
This legislation would establish royalty payments for the creators of music recorded prior to the advent of federal copyright laws in 1972. Under the bill, SoundExchange would distribute royalties for pre-1972 recordings played by Internet, cable, and satellite radio sources.
Representatives from SoundExchange, the RIAA, and Pandora have all reacted favorably toward this proposal.
"America's music creators are shortchanged on many fronts by our copyright policy," SoundExchange President and CEO Michael Huppe said. "This legislation addresses one of those fronts, creating fair treatment for artists and creators of sound recordings made before 1972. It represents another step forward in our efforts to enact comprehensive copyright reform including the Fair Play Fair Pay Act, introduced by Representatives Nadler and Issa in March. Taken together, these efforts attempt to fix broken, antiquated policy and ensure that all creators are compensated fairly whenever their work is used on all radio services."
"While many heritage artists are compensated through direct licensing deals, including by Pandora, it's the independent musicians that this bill rightly protects," said Steve Bené, Pandora general counsel. "We commend Representatives Issa and Nadler for bringing pre-1972 recordings into the modern era, and ensuring that our most cherished artists are finally on equal footing with their modern peers and paid for their record streams."
"This updated, bipartisan legislation helps close, once and for all, the loophole in federal law that has shortchanged legacy artists for decades," RIAA CEO and Chairman Cary Sherman said. "If enacted into law as we hope it will be, music's founding generation of iconic performers and creators will finally share some of the value generated by the music that is the backbone of digital radio. It's the right thing to do, and that's why a growing chorus of voices throughout the music community support this effort."
The financial status of recordings covered by the CLASSICS Act have been in and out of courts for years. Several parties, including individual performers and artists' organizations, have pursued legal action to secure royalties from the services that have played pre-1972 recordings without making any licensing payments. Companies including Sirius XM, Pandora, iHeartRadio, and Vimeo have been the subject of those cases, many of which have been sprawling, drawn-out proceedings spanning years.