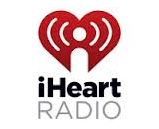 The Georgia Supreme Court has ruled in favor of iHeartRadio in a pre-1972 copyright lawsuit. The online audio platform was in court over the question of whether its service should be treated as a broadcast, and thus exempt from a state statute that makes it illegal to transfer sound recordings without the owner's consent. Terrestrial AM/FM radio is also exempt from that law, and the state's Supreme Court determined that the iHeartRadio experience is similar enough to also quality for exemption.
The plaintiff in this case, ABS Entertainment, has been participating in a series of charges against digital music services. The company represents Arthur and Barbara Sheridan, who own several master recordings of music dating before 1972, when federal copyright law took effect. They had filed a class action against iHeartRadio in the U.S. District Court for the Middle District of Georgia, claiming that iHeartRadio had violated state laws by not getting permission for playing those recordings.
ABS Entertainment's pre-1972 legal efforts have been an on-again, off-again saga. The company also launched efforts against iHeartRadio in New Jersey and California. It also took a loss in a court decision about legal liability for playing remasters last summer.