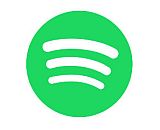 Jane Manchun Wong, the tech blogger who has built a reputation for finding unreleased features, turned her eyes to Spotify once more. She found that Spotify's latest test emphasizes the easy podcast creation tools it picked up with the Anchor acquisition.
The new test adds a "Create podcast" button to the top of the Shows tab of the mobile app's Podcasts menu. Tapping that button directs listeners to download Anchor. Wong also found a version of the same takeover promotion for Anchor on the Brazilian version of Spotify's Android app.
Since this is only the test phase, it's uncertain whether Spotify will choose to move forward with adding this button and call-to-action for downloading Anchor. The choice to funnel listeners to a separate app, even one Spotify owns, seems like an odd one. Most apps rely on keeping their users engaged and focused on their software for as long as possible. Maybe Spotify will also try out integrating Anchor's platform directly into its own program at a later date.
Spotify has been beefing up its offerings around podcasts after snapping up three different companies in the space. The business shared some of its next plans for podcasts in its spring earnings call. It has redesigned its mobile interface to put podcasts on equal footing with music in its platform, plus opened up its Spotify for Podcasters dashboard to provide analytics to show creators.