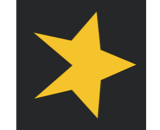 Spreaker has rolled out a new feature for podcast creators to offer more exclusive content. The platform has introduced private show sharing. This builds on its existing private episode sharing capability, letting podcasters make an entire series either completely private or with limited access.
The private show sharing can be part of a paywalled business model for creators, or it can be an approach for connecting with a team, offering an educational series, or thanking listeners.
The new feature is available to Spreaker's broadcaster plans and above. Free or On-Air Talent users would need to upgrade their plans to use private show sharing.