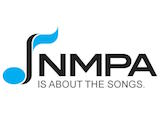 The National Music Publishers Association is making a new query into how mechanical royalties are calculated at Spotify and Amazon. The trade group sent letters to both businesses seeking information about their application of the three-tier rate formula from the Copyright Royalty Board. The family plan at Spotify and the Prime Music discount at Amazon were the focus of the inquiries.
"Spotify has made a faulty reading of its family plan discount and without explanation sent music publishers and songwriters the bill," NMPA President and CEO David Israelite said in a statement. "The service did this while simultaneously launching an unprecedented appeal of the CRB ruling which granted writers their first real raise in decades. Meanwhile, Amazon has concocted a scheme where its Prime Music service is priced so low, songwriters will reap almost no royalties from its platform. This violates the law that protects songwriters work from being bundled with other offerings and essentially used for free. These services, which continue to be valued in the billions, must make their calculations and rationale transparent and show how they can justify continuing to undervalue the work that makes their services possible."
The NMPA remains one of the leading interests in securing publisher and songwriter royalties. The group and its partners secured the bid to run the Mechanical Licensing Collective under the Music Modernization Act. It has criticized the recent appeal of the CRB's new mechanical rates, with particular ire for Spotify.