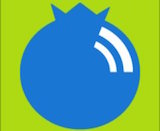 Podcast hosting and advertising company Blubrry announced a new partnership with Journity, a company developing online tools for nonprofits. The deal came in response to a growing number of nonprofits launching their own podcasts. The two parties will collaborate to offer visitors to nonprofit websites a customized browsing experience intended to improve listener feedback and reviews, as well as drive new subscribers.
"We're excited to partner with Blubrry to help nonprofits create one-of-a-kind browsing experiences," said Josh Kashorek, Journity's director of marketing. "Journity gives marketers the ability to improve engagement, grow email lists and increase donations."
Blubrry was the first podcast-hosting platform to receive IAB Tech Lab certification for its podcast statistics.