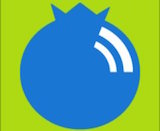 Blubrry announced that it is the first podcast-hosting service provider to receive certification of its podcast statistics by the Interactive Advertising Bureau Tech Lab. Customers of Blubrry Enterprise can choose to label their podcast statistics as IAB Certified. Clients should see no other changes to their metrics besides the certification label.
National Public Radio is the other podcasting outfit to receive certification under the IAB guidelines. Blubrry retains the honor of being the first podcast hosting company, while NPR is mainly a content creator and publisher.
"This first wave of compliance will help build more momentum behind the Podcast Measurement Technical Guidelines and get the rest of the market to adopt the guidelines as well," said Dennis Buchheim, SVP and General Manager of the IAB Tech Lab.
Blubrry was one of several organizations that participated in the independent auditing and certification process based on the standards within the IAB's Podcast Measurement Guidelines. The guidelines were established in December 2017.
"This is the gold standard. There is no substitution to certification of compliance," Blubrry CEO Todd Cochrane said. "Ad buyers, networks, podcast hosting platforms, and podcasters now have an audited, validated, certified platform ready to serve them."