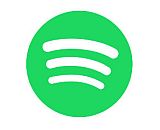 Spotify's Discover Weekly is one of the streaming service's more popular features. Now, the company is giving advertisers the chance to capitalize on the playlist's popularity. Spotify is testing sponsorships of the Discover Weekly playlist for its free listeners. Microsoft is the beta launch partner for this type of advertisement.
"The more personalized the content, the more engagement we see," said Spotify in a statement. "This is just the type of context that marketers are looking to show up."
The Microsoft campaign Empowering Us All highlights the impact of artificial intelligence on fields such as education and health care. Spotify said the campaign was a natural fit for the AI-powered recommendation playlist.
Spotify has explored other sponsorship models for its programming in the past. It introduced Sponsored Playlists in May 2016.