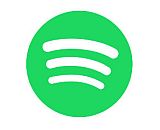 Spotify's interactions with publishers and songwriters have gotten even more complicated, with the streaming service claiming that it overpaid on mechanical royalties in 2018. The Copyright Royalty Board issued its mechanical royalty payment rates in December 2018 after the music platform had already paid out almost a full year under a different rate scheme. According to Spotify and the Harry Fox Agency, the Copyright Royalty Board rates for 2018 set lower payments for student and family plans, where students will count as half a subscriber and family plans will count as 1.5 subscribers. Spotify said it will offer a recoupment period through the end of 2019 to cushion the impact of the reimbursement on publishers.
"According to the new CRB regulations, we overpaid most publishers in 2018," Spotify said in a statement. "While the appeal of the CRB decision is pending, the rates set by the CRB are current law, and we will abide by them — not only for 2018, but also for future years in which the amount paid to publishers is set to increase significantly."
This creates a new wrinkle in an already tense relationship. Spotify, along with Google, Pandora, and Amazon, filed an appeal of the statutory license rates for the 2018-2022 period in March. The NMPA issued scathing statements about the appeal effort, and has taken a similar approach with this latest development.
"What's interesting about this [Spotify] move is they are appealing the decision, but now want to take advantage of that part of it," CEO David Israelite said.
No matter how the appeal goes, the process of getting songwriting royalties paid correctly has been a challenging one in the digital era. The passage of the Music Modernization Act could eventually streamine the practice, but there are still many hurdles to go and more consensus to be reached before the industry will actually experience that simpler approach.