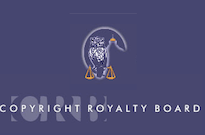 The Copyright Royalty Board rates set for 2018 through 2022 are soon to face a legal challenge. A group of streaming and technology platforms — including Spotify, Google, Pandora, and Amazon — filed notices that they intend to appeal the mechanical statutory licensing rates for that period. Each of them filed separately with the appeals court. Since they have only submitted their intent to appeal, there's no news about the exact grounds they will use to debate the rates.
"The Copyright Royalty Board (CRB), in a split decision, recently issued the U.S. mechanical statutory rates in a manner that raises serious procedural and substantive concerns," Spotify, Google, and Pandora said in a joint statement. "If left to stand, the CRB's decision harms both music licensees and copyright owners. Accordingly, we are asking the U.S. Court of Appeals for the D.C. Circuit to review the decision."
In January 2018, the Copyright Royalty Board set new mechanical royalty rates to be paid by on-demand subscription streaming services. The rates were set as a percentage of the streaming companies' revenue, with a share of 11.4% to be paid to songwriters and composers in 2018 and rising to a 15.1% share in 2022. At the time of the announcement, trade groups representing songwriters and composers hailed the ruling as a success, even though many of them had been lobbying for an even larger rate increase paid out in per-stream fees.
The CRB decision made last year was officially published in early February, which kicked off a 30-day window for possible appeals. Although several streaming services were able to set aside their rivalries to make a united case for an appeal, there is at least one notable absence. Apple Music does not appear to be taking part in the appeal.
Songwriting organizations quickly released statements against the appeal and lauding Apple's choice to accept the set rates. "No amount of insincere and hollow public relations gestures such as throwing parties or buying billboards of congratulations or naming songwriters 'geniuses' can hide the fact that these big tech bullies do not respect or value the songwriters who make their businesses possible." said David Israelite, president and CEO of the National Music Publishers' Association. That organization had attempted to dissuade an appeal with an earlier statement that liken a legal challenge to the CRB to "declaring war" on songwriters.