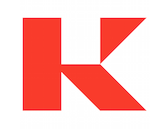 Kobalt Music Group is in the process of raising its largest funding round yet. KMG is the parent organization behind Kobalt Music Publishing, Kobalt Neighbouring Rights, recorded music operation AWAL and collection society AMRA. Past funding efforts by Kobalt generated $75 million led by Hearst Entertainment and $14 million from Section 32 in 2017.
"We are building the leading centralized global technology platform to best service a fast-growing digital music industry," KMG Founder and CEO Willard Ahdritz told Music Business Worldwide. "Streaming is driving an amazing shift in revenue distribution, creating a large new market segment of artists not being served by the major labels."
Ahdritz confirmed that the funding round was in progress, but did not give any specifics about its size. MBW hypothesized that based on past activities, the new round could be $100 million or more.