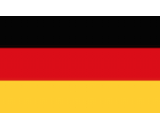 German music industry body BVMI has released new figures for 2018, marking the first time that streaming generated more money than CDs. Total revenue for the year dipped 0.4% to €1.58 billion ($1.78 billion), marking a second year of slight decline for Germany's music sector.
Streaming music is creeping closer to the 50% mark in Germany's market. Last year, the format secured a 46.4% share of the total market, compared with 36.4% for CDs, which had long held the dominant spot even as other countries started flipping in favor of digital listening. Revenue from streaming increased 33.5% during the year in the latest BVMI accounting. CD sales fell about 20%.
"We owe the stable market to the ongoing substantial growth in audio streaming… thereby demonstrating its widespread acceptance among fans," said Florian Drücke, BVMI chairman. "This is a very good sign for the coming years, as it indicates users' increasing willingness to pay. The lion's share of audio streaming revenue is indeed generated by premium subscriptions."
These results echo earlier reports indicating that 2018 was a milestone for streaming in Germany. The nation's 2017 results saw CDs still topping streaming revenue, but the H1 2018 report started the flip.