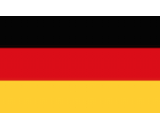 Germany, one of the last markets of CD dominance, has finally seen streaming eclipse physical formats. In the first half of 2018, the country's music industry saw revenue of €727 million, down 2% on-year. The period saw digital revenue overtake physical for the first time, with digital sales at a 58.9% share and physical sales at 41.4%. Audio streaming revenue increased 35.2% for the first six months of 2018 and now holds a 47.8% market share.
"Germany's market for recorded music has crossed a major milestone," said Florian Drücke, CEO of the German Music Industry Association (BVMI).
The country has been showing trends toward more audio streaming, but this is the first time the digital format has dethroned CDs. A recent survey by Goldmedia showed that the shift to streaming was mostly being driven by younger generations of listeners.