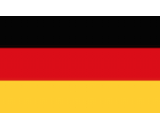 The German Music Association, more commonly known as BVMI, released its results for 2018. The year marked another batch of big numbers in streaming, even in a market where CDs remain a potent source of revenue.
The group reported that audio streams in Germany grew 40% to 79.5 billion for the year, marking a new all-time high for the country. Out of that total, 86% of the streams were played by streaming subscribers. CD sales did contract during the year, down 23% to 48.2 million. Even vinyl, which has typically been a small bright spot in physical sales, posted decline of 7% in sales.
"The new streaming records set every year clearly demonstrate how massively the way music is consumed today is changing," BVMI CEO Dr. Florian Drücke said. "Many younger fans can be found almost exclusively online. This change underlines how the earnings of artists and their partners will, in the short to medium term, have to be generated to a large extent from digital uses."
July 2018 marked the first time that Germany posted streaming revenue greater than the total from physical sales.