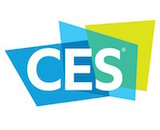 Last week, the technology sector converged on Las Vegas for the annual Consumer Electronics Show. This year, CES was a showcase of just how heavily the industry is focusing on smart speakers and voice assistants. Press releases highlighting Amazon Alexa and Google Assistant flew fast and furious down the wire, but connected cars also made their mark on the show floor. RAIN News has assembled some of the more unique and interesting developments from the event.
Key Trends
Google vs Amazon At CES – The Battle For The Future Of Voice (And Computing): Here's the top takeaway. Smart speakers and voice assistants were everywhere at CES, and Forbes looked at how the two top players used the show to further cement their dominance.
Amazon and Google Assistant carve up tech expo: The BBC's assessment of Google and Amazon focused more on the third-party developers and how they are working with the two voice assistants.
Your Next Smart Speaker May Be a TV: Variety observed a growing number of television manufacturers putting resources into voice assistants. TCL, Hisense, and Funai are putting microphones into some of their TVs, while Samsung is doing the same with a remote control.
Self-driving, electric, and connected, the cars of CES 2019 hint at the future: This round-up from Digital Trends showcases some of the latest updates for infotainment dashboards alongside some truly space-age concepts for automobiles.
Notable Products
Considering the size and scope of CES, it's little surprise that so many major tech brands had long lists of updates and new developments. Here are round-ups of all the announcements for a few key players:
Outside of those, a few other specific items piqued our interest.