We are finding it interesting to observe the number of Executive Producer roles for podcasting are being opened and/or seeking candidates in podcasting. In some cases, as with the University of Chicago recent search, the job listings shine light on podcast networks that we didn't know about before. In the last week, two of the preeminent podcast companies, AudioBoom and Stitcher, are searching for Executive Producers.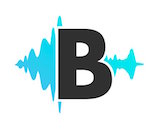 In broad strokes, the two high-profile roles list the same requirements: management skill, familiarity and experience in the field, discernment about effective audio storytelling (Stitcher refers to "a terrific gut when it comes to knowing what's working and what's not"), budget management, and a holistic view of shepherding a show from conception to marketplace success.
AudioBoom is a UK-based independent podcast company with an executive office in New York (where the job is based) and other offices spotted around the world. AudioBoom refers to itself as "a global leader in podcasting." Stitcher is self-described as "the world's largest pure-play podcasting company" — it encompasses Midroll Media, its sales and distribution arm, and is itself owned by Scripps.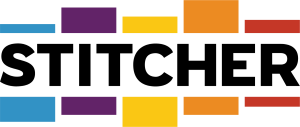 Interestingly, the LinkedIn job posts are finding uneven success. AudioBoom posted the opportunity three days ago, and has received 73 applicants (perhaps because it uses LinkedIn's "Easy Apply" method). The Stitcher notice has been up for a week, and has attracted nine applicants. Get going (with both), potential Exec Producers!