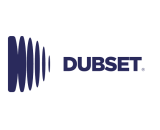 Dubset is quietly collecting a growing roster of labels and libraries for its platform for quickly licensing compositions to use in remixes and DJ playlists. The latest addition is Warner Music Group, which is now one of the biggest labels to ink a partnership with the company.
Two of the three major labels have now secured arrangements for legal licensing of music through Dubset, with Sony Music joining up in August 2017. Universal Music Group is the lone holdout.
"Dubset's team has worked tirelessly to expand its catalog, giving DJs a broader set of tracks to use in DJ sets that can be distributed to streaming services," the company said in a newsletter announcing the deal. "The licensed songs that DJs can include in their mixes has expanded at a blinding rate due in large part to deals signed with Sony Music Entertainment, Warner Music Group, and Merlin (also known as the fourth major)."
In addition to the labels, Dubset has launched partnerships and tools designed for use by creators. It is one of the DJ-focused deals recently landed by SoundCloud. Dubset also started 2019 with the release of direct distribution tools for DJs.