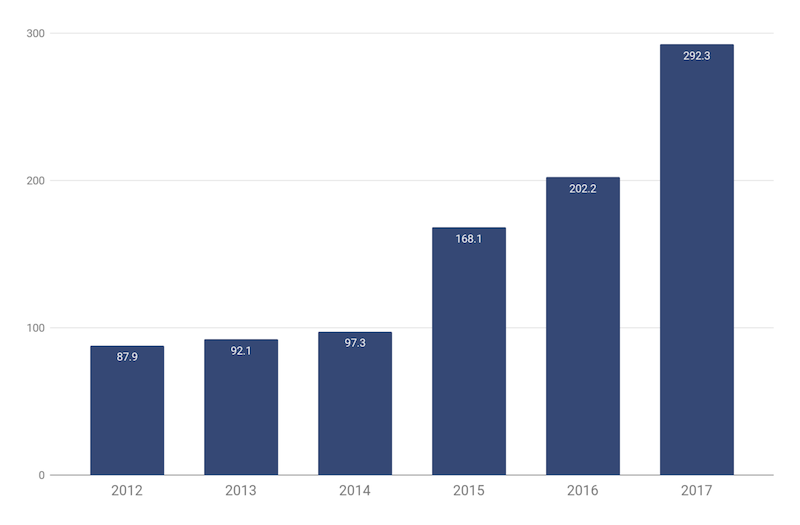 Soundcharts released an examination of China's music industry, highlighting some of the rapid growth happening in this market. Wholesale revenue in China has tripled in three years with a compound annual growth rate of 44.2%. China's recorded music sales in 2017 reached $292.3 million, up 35.3% from the previous year. About 70% of that total came from streaming music.
Tencent Music Entertainment is the dominant domestic force, and it's finances reflect some of the key differences for China's market. Only 29.6% of its revenue in H1 2018 came directly from online music platforms. The remainder came from music-centric social entertainment services such as karaoke apps or live-streamed video. Those businesses generate revenue through tips and gifts from fans to performers.
The market represents a unique and challenging prospect for digital platforms. China is dominated by domestic players, and it only began enacting copyright laws in the 1990s. That means piracy was more common but has declined quickly as the Chinese tech platforms start partnering with the major music labels. "In just seven years, China went from the most piracy-heavy market in the world to the point where 96% of consumers listen to licensed music," the post said. Soundcharts noted that efforts to shift business models in music will face challenges in convincing fans to pay up where they're been listening for free.