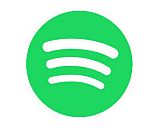 Spotify has reportedly made progress toward securing a licensing deal with Warner Music Group. Reuters cited four unnamed sources in its exclusive report that the streaming company was moving closer to an agreement with the third major label. The specifics of this alleged arrangement are still being hammered out, but the basic premise appears to fall in line with the other deals. The sources told Reuters that the parties had already agreed to Spotify paying a smaller share of revenue to Warner in exchange for the label's artists to window their work to paid subscribers for a period.
It's unclear how long it could take Spotify and Warner to finalize the last details. Some sources predicted a done deal by late summer, while others said things could still completely fall apart.
"The negotiations are at a crossroads," one source told Reuters. "There are still a number of key points that remain to be agreed. If we manage to come to terms on these points, then it could lead to a very quick transaction. If not, any deal would remain at bay."
Spotify secured licensing deals with Sony Music Entertainment and Universal Music Group earlier this year. Both labels wanted the ability to window their artists' releases, making some new music temporarily only available to paying listeners. Spotify was a longtime holdout against the idea of gating to subscribers only, but the shift to secure these licensing deals could help the streaming service to shore up its finances.