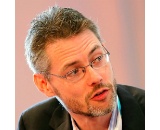 James Cridland is Managing Director of media.info, and an Australia-based radio futurologist. He is a consultant, writer and public speaker who concentrates on the effect that new platforms and technology are having on the radio business. Find out more or subscribe at http://james.cridland.net
---
United States
United Kingdom
The BBC has been rocked with the politically-driven requirement that they reveal the wages of their best-paid staff. Chris Evans is the best-paid presenter with a large radio role at £2.2m, though some of this cash is for his television work. There's been some favourable comparison with the rest of Europe; and Ant and Dec are said to be earning £30m at ITV. Another comparison might be the Australian ABC, in a similar media market with a similar funding model, where the five highest-paid presenters are earning less than £275,000 a year.
While the BBC's salary details might be giving in to the in-built jealousy in the British psyche (could you really expect such a reaction in the US?), the other main detail is less impressive: they are demonstrably paying women less than men. This has given newspapers plenty to write about, even those newspapers that this time last week were printing glamorous photographs of the new, female, Doctor Who in the all-together.
Old tech: An iPod with over two days of music, from 1972. Awesome! The same guy also demonstrates a cart machine in his YouTube channel, but that made me feel old and slightly depressed, so I'll not be linking to that one.
Australia
Elsewhere