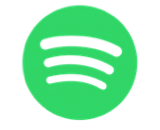 The National Music Publishers Association has signed an agreement with Spotify centered on songwriting royalties. The arrangement allows publishers to claim and receive royalties for certain compositions on the streaming platform where ownership details were not previously known. It also establishes a compensation fund and a path for finding rights holders who should receive royalties.
"As we have said many times, we have always been committed to paying songwriters and publishers every penny," said Jonathan Price, Spotify's global head of communications and public policy. "We appreciate the hard work of everyone at the NMPA to secure this agreement and we look forward to further collaboration with them as we build a comprehensive publishing administration system."
"We must continue to push digital services to properly pay for the musical works that fuel their businesses and after much work together, we have found a way for Spotify to quickly get royalties to the right people," NMPA President and CEO David Israelite added.
This arrangement does not have any impact on the existing lawsuits filed against Spotify by David Lowery and Melissa Ferrick. However, if this new system, which was teased a few months back, is successful in dealing with unmatched works and getting royalty payments to the right hands, it could act as a preventive measure against future legal actions.