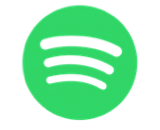 Spotify has announced plans to add a new component to its behind-the-scenes features. The streaming service is making a songwriters and publishers administration system to help ensure that the right people get the right payments for the music they have on the platform.
In a blog post, the company said that it has been working with the National Music Publishers Administration to plan how the new system will work. Spotify also acknowledged that delivering publishing royalties is both a complex and a global problem. "But we want to do better than that – we want to fix the global problem of bad publishing data once and for all, and that's why we're making this commitment today," it said.
Spotify had a very public tussle over publishing royalties with Another Victory Music Publishind and its sister company Victory Records earlier this year. A complete and thorough system that adds transparency and accuracy to payments could help thaw some of the artist community's frosty feelings toward the streaming service.