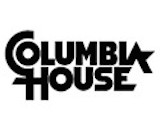 In August, we wrote a eulogy for Columbia House. The parent company of the service that made its name on mail-order CDs and cassettes filed for chapter 11 bankruptcy earlier this year. Many looked back with nostalgia on the days of collecting countless physical albums for a penny or two. But Columbia House may be returning from the dead with a new business model that seems equally quaint: vinyl.
Columbia House is apparently going to relaunch with the angle of a vinyl delivery service. John Lippman is still its new owner, and he told The Wall Street Journal that he sees interest and demand for a vinyl specialist. "You can see a yearning and an interest to try a new format," he said. "Convenience is not the end-all be-all in experiencing media."
There are in fact multiple vinyl delivery services currently in operation, so Columbia House may not be seeing a smooth ride back to popularity. But it's somewhat comforting to see the brand soldiering on despite the odds.