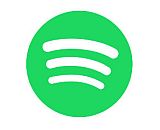 Spotify's Premium for Family plans have been a contentious subject in recent months, but the latest move features a high-tech perk for listeners. Through December 31, master account holders in the United States can receive a free Google Home Mini.
"We're excited to be partnering with Google Home to bring the magic of voice to our Spotify Premium Family subscribers. After all, what's more fun than sharing the music you love with the people you love," said Alex Norström, Spotify chief premium business officer, in a statement. "For Family Plan subscribers, enjoying those moments will only get better."
One of the most common ways for streaming services to reach broader audiences has been to team up with partners with stakes in entertainment platforms. A few years ago, the big trend for streaming services was bundling with telecoms for free trials or data-free listening. As smart speakers grow in popularity, providing listeners with hardware to spend more time with streaming services could be the next iteration. Sirius XM recently announced a similar deal with Amazon to give subscribers that tech company's low-cost model, the Echo Dot.