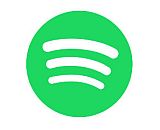 Spotify has had a series of developments over the past few days. That's not unusual for the streaming service, which has been aggressively seeking more subscribers and revenue sources after going public. But many of the updates from the last week are circling around the concepts of family and community.
First, Spotify entered a partnership with Ancestry.com for playlists programmed by DNA. The playlist is provided to customers of genetic ancestry kits, with music selected for the balance of nations represented in each individual's background. For example, someone tested as having Japanese, Thai, and French roots would have programming of Japanese, Thai, and French music. It's a cute concept, although direct-to-consumer ancestry tests have a history of problems around privacy, accuracy, and what they choose to do with vast stores of personal information. It's unclear what, if anything, Spotify might be able to do with the data it accesses from Ancestry.com, but it's easy to imagine privacy hounds avoiding this optional service.
For listeners who want to increase their international listening without involving a third-party DNA company, Spotify has a new option. The company launched a Global Cultures initiative designed to promote culturally diverse music in its programming and increase visibility for non-English music. The effort includes the new Global X playlist under the pop music category, as well as more hubs dedicated to regional or diaspora communities.
"We have launched numerous high-profile playlists and programs in the recent past, but Global Cultures is poised to become one of the most important things we are doing as a leader in the field of streaming audio," said Rocio Guerrero, Spotify's head of Global Cultures.
Finally, the company reacted to the wave of critique about family plans with a limited effort to determine whether some members really were related. Spotify ran a test where it contacted some subscribers on its family plans and asked them to confirm by GPS that they all resided at the same address. The notification received by some users warned that confirming a home address with GPS was required for them to continue using the family plan. The "short test" ended on Friday. While the effort to eliminate false uses of the family plan tier is reasonable, this move could seem like an overreach into users' privacy and a gross misunderstanding of how a family unit might work. From extensive personal travel to time away for school to relocation for jobs, there are countless reasons why nuclear family members might not live at the same physical address.
Taken together, these updates show a confused messaging about the importance of familial and cultural ties. It makes sense for a publicly traded company to keep its focus on the bottom line and make decisions focused on increasing revenue. But any potential carelessness around users' privacy concerns, or threatening user access based on shaky arguments, could hurt more than it helps in the long run.