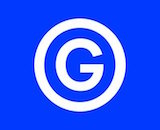 Gimlet Media unveiled its fall lineup, with several new podcasts from a range of genres premiering this month. Today marks the debut of a new program from a familiar name for Gimlet fans. Without Fail: Conversations With Alex Blumberg marks the host's return to podcasting after he helmed the early seasons of StartUp. He will interview people from different careers about big bets they took and either won or lost.
Gimlet partnered with New York Magazine for another new show, The Cut on Tuesdays. Molly Fischer, the publication's senior editor, will host the program and discuss issues of importance to women. It premieres on October 16 across all podcast platforms.
The company's first scripted horror show, titled The Horror of Dolores Roach, features actors Daphne Rubin-Vega and Bobby Cannavale and is written by Aaron Mark. The podcast premieres on October 17.
Returning shows include Heavyweight, which begins a new season on October 4, StartUp, Reply All, and Crimetown.