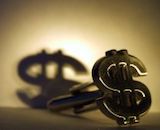 Family plans have become an industry standard for streaming services, but their prevalence has caused concern among labels. A feature in Billboard examined the impact of these group subscription plans on the streaming economy. The specifics vary from platform to platform, but usually a family plan can include up to six individuals for a lump cost of about $15 a month. Analysts' figures find that the average family plan includes three to four people, leading to a average saving of $5-6 per month per participant. That savings for listeners has sparked debate within the labels about declining average revenue per user.
The precise impact of family plans is difficult to calculate. According to the publication's industry sources, half of global streaming subscribers are on family plans. In addition to the formal family plans, some users will simply share their account information and password with others; media research firm Magid claims about 35% of millennials do so. MusicWatch's Russ Crupnik also told Billboard that "Of all the listeners to the top paid [music] services, roughly a quarter are 'sharing' the account — that is, they are not personally paying for the account, nor are they on a free trial."
Billboard focused its reporting on Spotify, which recently listed on the New York Stock Exchange and thus must answer to Wall Street as well as to the labels with its financial choices. So far, the streaming service has been performing well on the NYSE. But the labels could latch on to a dropping ARPU — down 12% on-year in Q2 2018 — as a bargaining chip when they next negotiate terms for licensing their catalogs to the streaming service.