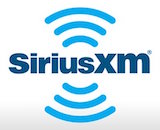 Sirius XM has entered a marketing partnership with Amazon to offer two potential deals in the crossover between satellite radio and smart speakers. First, people who own an Echo device can get a three-month free trial if they are starting a new subscription to Sirius XM Premier Streaming or Sirius XM All Access. Second, customers who sign up for a new Sirius XM All Access or Sirius XM Premier subscription can receive a free Echo Dot when they agree to a minimum six-month service requirement.
"Music and radio have always been central to the Alexa experience and how customers engage with her every single day," said Jeff Kunins, vice president of Alexa Entertainment with Amazon. "We're excited to work with SiriusXM to offer customers even more ways to discover and listen to the content they love – including news, comedy, live sports, music and more from SiriusXM."
"This marks the beginning of a collaboration between our two companies that will empower us both to serve new and existing customers better as we bundle our products and offer exceptional value for their purchase," Sirius XM CEO Jim Meyer said.
The deal has two components. One is to increase Sirius XM subscriptions. The other is to encourage consumption of Sirius content via Alexa smart speakers, migrating some portion of the traditional Sirius audience out of the car and into the home. The bundles are part of a major promotional initiative by Sirius XM called Bring Us Home, a campaign centered on encouraging listeners to use its satellite radio plans outside of cars.