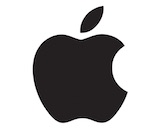 Spotify has filed a complaint against Apple with the European Commission, arguing that the rules and fee cuts with the App Store post a threat to business competition and limit customer choice. The complaint centers around Apple's operation of the App Store, the sole way to find and download software for iOS mobile devices. Apple charges fees on purchases made through the App Store's payment system. In the case of Spotify, that includes listeners upgrading from the free tier to subscriptions.
Founder and CEO Daniel Ek laid out Spotify's concerns in a blog post. He said that paying the fees would force Spotify to charge users more when an iOS listener subscribers, or to work within "a series of technical and experience-limited restrictions" by not paying those fees.
"We aren't seeking special treatment," Ek wrote. "We simply want the same treatment as numerous other apps on the App Store, like Uber or Deliveroo, who aren't subject to the Apple tax and therefore don't have the same restrictions."
Apple's App Store fees have been controversial for some time, and not just in Europe. The tech company appeared before the Supreme Court to defend its policies in an antitrust lawsuit filed by app developers late last year.