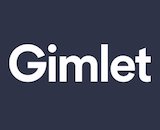 The podcast creation staff at Gimlet Media has decided to unionize with the Writers Guild of America, East. The union will cover branded and editorial Gimlet employees, but not managers, marketing, or sales team members. The production staff announced the move with a tweet, laying out the reasons for organizing and claiming the title of the first podcast company to form a union. The full text is embedded below.
The reasons included goals such as transparent job descriptions and salary bands, processes for advancement and promotion, clarity around contractor employment, diversity initiatives, and protections for employees' intellectual property.
Spotify, which acquired Gimlet Media along with Anchor in an expensive acquisition, has previously said that the podcasting operation would continue to have independence following the deal. Spotify has not yet made any comment about Gimlet's action to unionize.