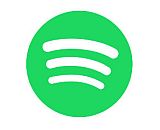 In a blockbuster deal for podcasting, Spotify has acquired not one, but two important and contrasting podcasting companies. The double acquisition could be described as a realignment of the podcast ecosystem.
The rumor mill hinted this week that the streaming company was in negotiations for podcast producer Gimlet Media, and that is one of the purchases. But Spotify has also acquired Anchor, a straightforward service that lets anyone start creating, distributing, and monetizing podcasts. Anchor claims that it serves 40% of newly created podcasts — if accurate, a testament to its ease of use for amateur and semi-pro podcasting.
No financial details or other terms of the deals were disclosed, and both are expected to close in the first quarter of 2019.
"These acquisitions will meaningfully accelerate our path to becoming the world's leading audio platform, give users around the world access to the best podcast content, and improve the quality of our listening experience as well as enhance the Spotify brand," Spotify Co-Founder and CEO Daniel Ek said in the press release. "We are proud to welcome Gimlet and Anchor to the Spotify team, and we look forward to what we will accomplish together."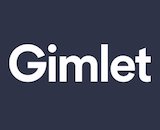 This double-whammy of a development marks a more forceful push into podcasting for Spotify. The company has been building a small cadre of original and exclusive programming in the past year, and has some high price tags in play. Ek explained more about the motivations for the two purchases in a blog post. "Based on radio industry data, we believe it is a safe assumption that, over time, more than 20% of all Spotify listening will be non-music content," he said. "This means the potential to grow much faster with more original programming — and to differentiate Spotify by playing to what makes us unique — all with the goal of becoming the world's number one audio platform."
Spotify's interest is further indication that the podcast audience's recent growth is unlikely to slow down as more content platforms commit to promoting the format. And Spotify indicated that these major acquisitions might be just a start, and the company is earmarking $500-million to future podcast grabs in 2019. So the landscape could get further rearranged.
"Spotify is poised to become the largest audio platform in the world and we are excited for Gimlet's award-winning podcasts to connect with new audiences around the world," said Alex Blumberg and Matt Lieber, co-founders of Gimlet Media. "The medium of audio is uniquely great at creating human connection and understanding. We are thrilled that Gimlet is joining Spotify to do that at a global scale, on the platform and beyond."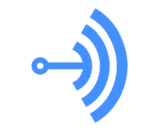 "We are incredibly excited to introduce Anchor's industry-best podcasting tools to Spotify's massive user base as we continue our journey, now with even greater resources," Anchor CEO Michael Mignano said. "We look forward to continuing to empower creators all over the world to build an audience, generate revenue, and most importantly, have their voices heard."
Once the deals close, Spotify will have a much stronger in-house infrastructure for podcasters. Gimlet will provide its experience in IP development, production, and advertising along with its pedigreed podcast studio. Anchor will deliver tools for podcast creators and a large number of existing clients and shows.