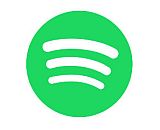 Here they are:
The Joe Rogan Experience (Spotify exclusive)
Crime Junkie (audiochuck network)
Call Her Daddy (Spotify exclusive)
The Daily (The New York Times)
Armchair Expert with Dax Shepard (Spotify exclusive)
Worth noting: Call Her Daddy and Armchair Expert are recent exclusive additions; June 16 and May 12 respectively.
In the Edison Research Consumer Tracking Podcast Report (Q2 2021), Joe Rogan, Crime Junkie, and The Daily appear in the top three slots. Edison's ranker is survey-based, and is therefore unrestricted by access to server data.
Crime Junkie and The Daily (the only non-exclusives) are #2 and #3 respectively in Apple's U.S. All Podcasts chart.
.