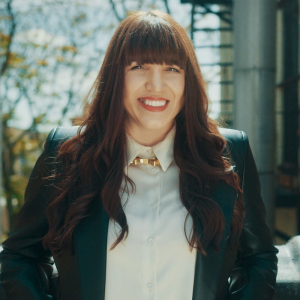 We learned in March that Scott Ackerman would step down from his eight-year CEO role at TuneIn. Today we know who is succeeding him — it is Andreea Gleeson. She, like Ackerman before her, is elevated from within the company where she exits her role as Chief Revenue Officer.
A TuneCore veteran, Gleeson was Chief Marketing Officer before that, and VP of Marketing and Product starting at the end of 2015. Before her involvement in TuneCore, Gleeson spent nine years with Lord + Taylor in two stints, ending her participation in that company as Divisional VP, Marketing. She was with Hudson's Bay Company between her two spans at Lord + Taylor.
As CRO of TuneCore, Gleeson "wasted no time transforming TuneCore into one of the most dynamic and innovative companies in the independent music space," according to the press release. "Under her guidance, TuneCore has pushed the envelope and innovated, bridging together great product and technology with branding and marketing to create a Best-In-Class service for independent artists, both for today and tomorrow."
She has created key strategic partnerships with YouTube, Facebook, and Spotify, and commissioned the MiDIA Research study "BE THE CHANGE: Women Making Music 2021." (Get it HERE.)
TuneCore is owned by Paris-based global digital music company Believe, and serves mainly as a digital distributor for independent musicians.
.