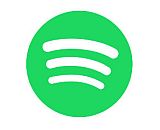 Spotify has been mobilizing for an anticipated launch in India, with the rumor mill pointing to a potential launch in January. However, with the first month of 2019 come and gone, Spotify is not making that hoped-for timeline. Thus far, representatives from Spotify have not commented on the delay or a new target date for rolling out in India.
Variety reported that the launch may have been postponded due to a lack of deals with the major labels for the new market, but the state of Spotify's arrangements with the big three has not yet been confirmed. Spotify has sought out deals with other music operations that have a large foothold in India, such as T-Series, but it may still need support from the majors for any western music it wants to provide in the market. Sources told the publication that the streaming service is now looking to roll out in February or March.
Whenever Spotify is ready to move in India, it will face additional challenges besides just licensing. Spotify's expansions often involve offering content in the local language, but India's audience includes dozens of different dialects. Also there is a strong stable of existing competition for ears, both from local and India-focused platforms and from international music companies.