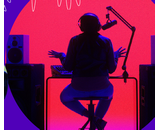 "Think of your favorite drive-time radio show," Spotify says in an announcement. That is the only mention of "radio," but it is telling. The company has launched a new listening product which jabs an arrow straight into radio's underbelly, or apparently aspires to.
This new product is (oddly) unnamed, but it mixes music and commentary similar to radio and enables users to become public DJs within the Spotify app. The marketing references the traditional on-air talent: "… a DJ whose perspective makes that next track hit perfectly."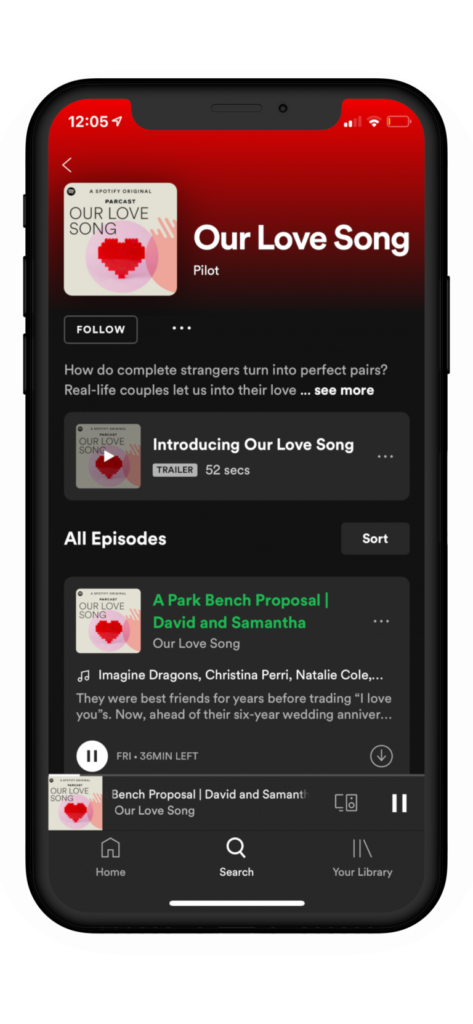 Radio is not the only competitive target. Mixing music tracks into spoken-word audio, with legal safety (because Spotify is paying the royalties), solves a tenacious podcasting problem where using even a few seconds of uncleared music can get a naive or daring podcaster sued.
So, in one stroke, Spotify introduces a product whose content competes directly with radio to a globe-spanning audience, and solves podcasting's music problem by fashioning radio-style shows in an episodic format that can be promoted and presented just like podcasts.
We say "just like podcasts" because they are episodic and can be organized into series. But to whatever extent the definition of a podcast includes RSS distribution, these new things (again, weirdly unnamed) are not podcasts. But then, neither are Luminary exclusives by that standard, or Audible "podcasts." So … safe to say that podcasting is undergoing a definition shift, just as radio did when "internet radio" got started.
Not Wholly Original
NOTE: Worth mentioning that this has been attempted before, on a smaller scale of audience and resources. Tom McAlevey's Radical.FM attempted to build a DJ powered, radio-emulating service. (See our coverage here and here.) That was in 2015, and the venture ended a few years later when McAlevey exited the streaming audio business. We were enthusiastic about the potential in letting users grab hold of a platform's legal streaming music catalog.
Of course, personal internet radio has been around for two decades. Getting into that arena means starting a small independent business, where, in many cases, the webcasting entrepreneur is responsible for all costs including music royalty reporting and payments. Only for the most ambitious and determined. And the small webcaster category was clobbered on January 1, 2016, with the expiration of U.S. legislation which cut royalty rates for small webcasters of a defined revenue size.
And, there is Mixcloud, which enables playlisters to upload shows to a platform which handles payment computations and logistics. Mixcloud is enjoyable and well differentiated, but in our experience the talk part — the DJ part — is reduced nearly to the point of elimination in most of the shows. In our experience, Mixcloud "shows" are really playlists.
How It Works In Spotify
The new feature is available in the US, the UK, Canada, Australia, New Zealand, and Ireland. Spotify Premium users hear entire shows with entire tracks; spotify Free users hear entire shows with 30-second track excerpts.
By way of demonstration, Spotify is promoting a handful of launched shows.
If you click one of those links on a computer, you'll get a message explaining that you must switch to an app. The shows don't work in Spotify's browser experience. We discovered they do work in the desktop app (Windows in our case). If you prefer that big presentation, open the desktop app and search for any of the titles above. You'll see something like this: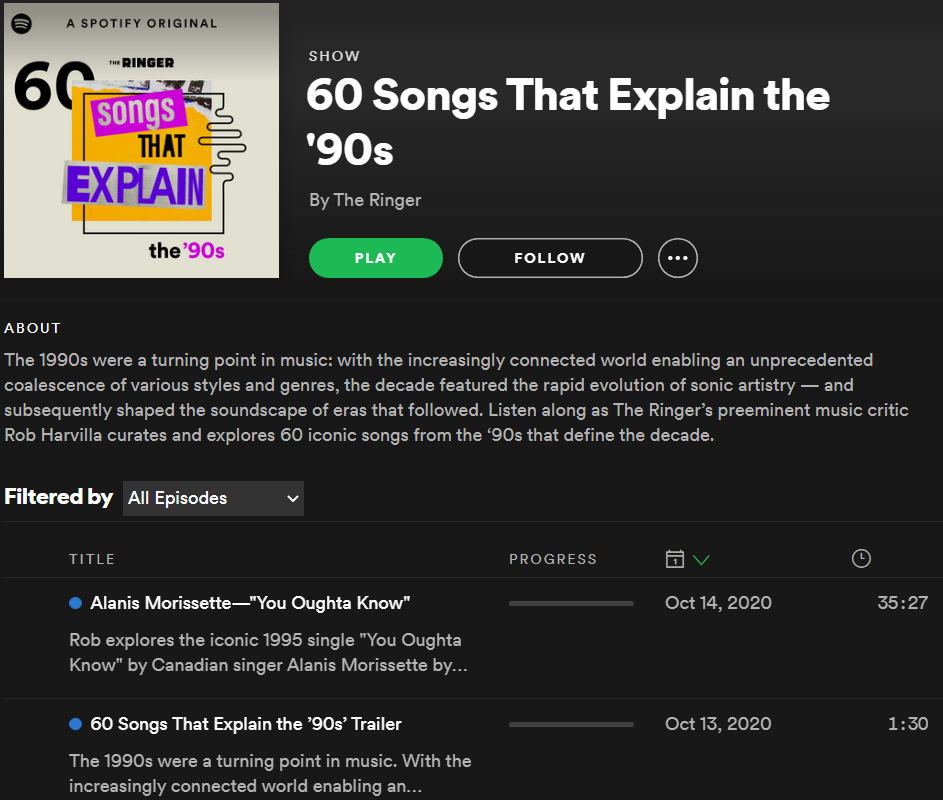 The creation part of it happens through Anchor, Spotify's podcast-creation subsidiary. Anchor doesn't give it a name either, but summarizes the feature thusly: "Now, create audio shows in Anchor using full-length songs from Spotify's entire music catalog. Combine songs with your own talk segments and share episodes directly to Spotify."
So. Three good things:
Good for Anchor which now becomes the leading podcast app with the tools to make podcasts using the entire Spotify catalog of music, fully backed by Spotify's label relationships, reporting, and payment architecture.
Good for Spotify, which continues to convert listening time from royalty-expensive pure music to some combination of music and talk.
And good for creative users who now have a new platform to experiment with internet radio DJ'ing.