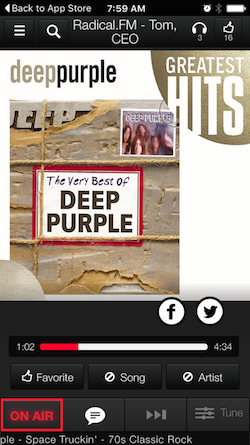 Radical.FM has added a new feature to its free online radio. RadCasting is a social listening and discovery tool that lets its users broadcast what they're listening to in real time. People can also tune into the casts of others, chat with each other, and connect with friends on social media. The songs discovered in other broadcasts can be added to your own station. The new feature is available across Radical.FM's iOS and Android apps, as well as on the desktop browser.
"Radical combines the sense of community of old-school FM radio with the personalization made possible by the Internet to deliver a perfectly synchronous music sharing and discovery experience," CEO Thomas McAlevey said.
The company seems to be positioning its an online radio platform as a serious contender to the terrestrial airwaves, with RadCasts turning average listeners into potential DJs. Integrating social and chat functions gives a commuity feel rather than positioning broadcasters as distant experts in their studios. It also allows listeners to experience shared music in creative ways. The press release suggests situations such as working out with friends or gearing up for a big social event as instances where the casts could unite people.