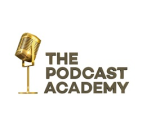 From the start, the defining event of The Podcast Academy was going to be an awards program. When introducing membership in the industry trade group, board chairperson Rob Greenlee compared its purpose to that of the Academy of Arts and Sciences with its Academy Awards program.
So now, with a membership of over 500 podcast producers and hosts, the Podcast Academy is announcing The Ambies to celebrate excellence in podcasting. It's not the only podcast awards program, of course, but with awards determined by the group's professional global membership, it uniquely brings an "Oscars" feel to podcasting.
The Ambies will be March 28 in Los Angeles. Unknown to us whether a virtual event is being planned in parallel in case of Covid restrictions.
Two types of award will be bestowed: Show awards in 16 categories, and Talent awards in seven categories. Anyone can enter. Only members can vote. A full list of categories and eligibility are at the Ambies website.