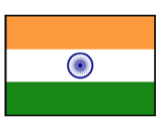 Spotify has been available to listeners in India for barely a week, and the streaming company's launch has received close scrutiny due to the legal debate over its rollout and the growing importance of this new market for the international streaming brands. A representative from Spotify said that the service already has 1 million users in India across its free and paid offerings.
Several reports have presented as a market with great potential and a few notable hurdles to music companies. In 2017, the IFPI reported that India had total music revenue of 7.26 billion rupees and digital music was the source of 91% of that total. That analysis cited increased smartphone ownership and cheaper mobile data plans as driving that digital dominance.
Nielsen released a Music 360 study focused on India in 2018 that showed strong interest in music for the local population. It echoed the importance of digital sources, with YouTube and streaming videos the top service and format for music consumption. Jio Music's second place ranking in music services for that report also showed one of the challenges for international brands in this market. Local brands already have a strong reputation among audiences, and many have already got the combination of Western music libraries and deep catalogs of Indian music.
Finally, Deloitte and the Indian Music Industry trade group released a report this February examining over the top audio in the country. The assessment found that only about 150 million of India's 1.34 billion population are subscribers to a streaming music platform. A large portion of those subscriptions are from bundles, either with a telecom or with a perk program such as Amazon Prime.
With Spotify's financials constantly under a microscope for both Wall Street and for the music industry, India represents the opportunity for growth in audience and revenue, for taking a bigger share of the global music market. This is just the beginning of an important chapter for the company.