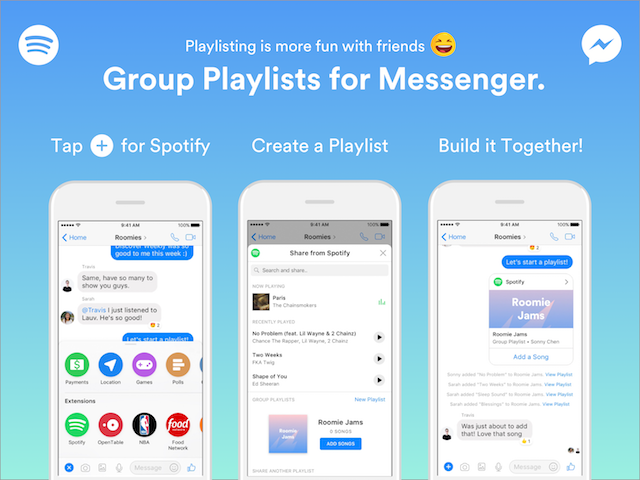 Spotify secured a tighter tie with Facebook Messenger last year for sharing music with friends. Now, the music features have been expanded to add group playlists. With this update, multiple people can develop a single shared playlist through the social network.
Group Playlists for Messenger even allows collaboration for non-Spotify subscribers. Anybody on a group message thread will be able to add songs from within Facebook's chat program. As long as the participants have the Spotify Chat Extension, they can take part.
Facebook has been making slow inroads into the music and audio space, including making a few notable hires. It also teased an upcoming collaboration with Apple Music at the F8 conference earlier this year.