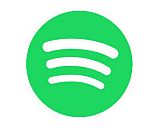 Spotify has acquired Preact for an unspecified price. Preact is a cloud-based company that helps subscription-driven businesses acquire new subscribers and retain existing ones. Its team specializes in the subscription sign-up and upgrade experiences, understanding consumer behavior at that stage via analytics, behavioral science, and machine learning.
"Finding the trends and behavior patterns in our data that correlate with paid subscriptions is incredibly valuable," said Jason Richman, Spotify vice president of product. "The addition of Preact to Spotify's team will help us design experiences that grow our premium customer base."
This has been an active year for Spotify's M&A efforts. It acquired Cord Project and Soundwave in January, then CrowdAlbum in April. Most recently, Spotify was rumored as a potential buyer for SoundCloud.