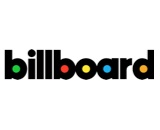 Many reports and statistics over the past year have pointed to a demonstrable shift in music consumption toward access via streaming and away from ownership, either in physical or digital formats. The latest data point in this ongoing trend comes from Billboard's charts.
"Closer" by The Chainsmokers sits at the top of the Digital Song Sales and Billboard Hot 100 charts for the 12th week and 11th week, respectively. But with 84,000 downloads in the week of Oct. 27, the track has the lowest total downloads for a No. 1 song in a decade. In in the week of Oct. 28, 2006, "Lips of an Angel" by Hinder clocked in at No. 1 with just 75,000 downloads.
Two of the most notable assessments of the shift from downloads and sales to streams are the 2015 reports from the RIAA and Nielsen. The RIAA found just $2.33 billion from downloads in 2015, down from $2.58 billion in 2014. Nielsen reported a 2.9% drop in digital download sales between 2014 and 2015.