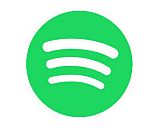 UPDATE: Apple has now responded to the claims from Spotify's legal team. Full coverage has been added below.
---
Following on yesterday's barbs, Spotify is making another, more aggressive attack against Apple Music. A lawyer from Spotify sent a letter to the rival streaming service stating that Apple Music is causing harm to Spotify and its customers by rejecting an iOS update to its app. According to the letter, Apple cited "business model rules" in turning down the update and required Spotify to use Apple's billing system for acquiring new customers and selling subscriptions.
"This latest episode raises serious concerns under both U.S. and EU competition law," Spotify general counsel Horacio Gutierrez wrote. "It continues a troubling pattern of behavior by Apple to exclude and diminish the competitiveness of Spotify on iOS and as a rival to Apple Music, particularly when seen against the backdrop of Apple's previous anticompetitive conduct aimed at Spotify … we cannot stand by as Apple uses the App Store approval process as a weapon to harm competitors."
The emergence of this letter follows on a speech by Sen. Elizabeth Warren (D-Mass.) critiquing Apple for using its size to muscle out competitors. She made sweeping points about some of the biggest U.S. tech entities, including Apple, Amazon, and Google.
[UPDATE] Apple has responded to Gutierrez's letter with one from Bruce Sewell, its own general counsel. "We find it troubling that you are asking for exemptions to the rules we apply to all developers, and are publicly reposting to rumors and half-truths about our service," Sewell wrote. "There us nothing in Apple's conduct that 'amounts to a violation of applicable antitrust laws.' Far from it."
This isn't the first time the two companies have exchanged words over how the App Store does business. Almost exactly a year ago, Spotify was encouraging iOS subscribers to cancel their mobile version and resubscribe through the Spotify website to avoid higher rates incurred based on the App Store cut. Apple recently announced a tweak to the fees it will collect for long-time iOS subscribers.